Welcome To
REED Chiropractic Sports & Wellness
Our purpose has always been: "To help as many people as possible to get well naturally and to educate them on what we do so they can share it with others."
Serving North Alabama since 2006 and located in the heart of Athens, the leading health professionals at Reed Family Chiropractic are dedicated to helping you achieve your wellness objectives -- combining skill and expertise that spans the entire chiropractic wellness spectrum, plus providing care for people suffering with headaches, low back pain, sciatica, bulged or herniated disc in the neck or low back with decompression traction therapy are just some of the conditions we treat in our office. We also see those people who are involved in motor vehicle accidents who need care for their aches and pains after the accident. We strive to provide care based on each individual patients needs. Dr. Jason Reed is committed to bringing you better health and a better way of life by teaching and practicing the true principles of chiropractic wellness care. He believes that every patient has the ability to be happy and healthy by giving the body the opportunity to heal naturally without drugs or surgery.
Patients in the Athens, Alabama area seeking treatment at Reed Family Chiropractic with Dr. Jason Reed are assured of receiving only the finest quality care through the use of modern chiropractic equipment and technology. Dr. Jason Reed and the staff have a genuine concern for your well-being! Dr. Jason Reed strives to enhance his own knowledge clinically with countless hours every year above and beyond the requirements of continuing education. Dr. Reed feels that through attaining more knowledge it enables him to help more patients to be happy and healthy.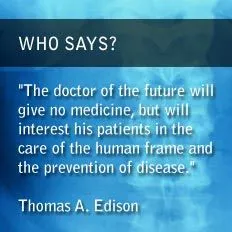 If you are new to our website, please feel free to discover and learn about chiropractic wellness. If you are interested in starting your journey towards wellness please subscribe to our award winning newsletter. If you are already a newsletter subscriber, please explore the member wellness section of our website for wellness articles, resources, and health facts---specifically targeted by Dr. Jason Reed to your wellness needs and interests.
It's Your Life... Live it in Health!
Dr. Jason T. Reed, DC, CCEP/ Reed Chiropractic Sports & Wellness Center
---
---