Dr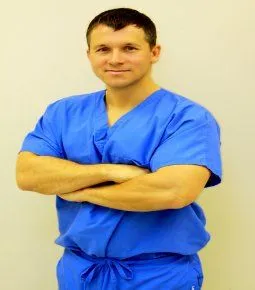 . Jason Reed is a licensed Chiropractic Physician serving the Athens Limestone community since 2006. I am a proud father of my 9 year old son, Jaden. I have a beautiful wife Traci and we have a little girl on the way Ava Grace!! God has been so good to me. We also have 4 legged "fur baby"..Georgia. We are located across from Publix with the "Big Blue Awning"..stop in and see us.
Dr. Jason Reed is a native of Selma, Alabama and has been serving North Alabama for eleven years. Dr. Reed graduated from Troy University with a degree in Biology and a minor in Chemistry. He knew that he wanted to follow in the footsteps of his uncle who was in private practice for 41 years. He left "BIG SHOES" to fill in 2011. Uncle Sam passed the same year my dad did. I grew up watching my uncle treat patients and got to see sick people get well, and he himself had a football injury to his back which literally left him unable to get off the couch. After receiving treatment to his low back and getting well in just a few adjustments and therapy he knew that was what he wanted to do at the age of seventeen. His father was a Chiropractor and it is easy to say "Chiropractic is in our family." After graduating from Life University in Marietta, Georgia in June 2003 an opportunity followed with alot of prayer brought me to North Alabama. I am board Certified by the National Board of Chiropractic Examiners where I successfully completed all four parts of the National board. Which include parts I, II, III, IV. I hold license in the State of Alabama and Georgia. I also hold my Physical Therapeutic Certification for modalities. I am also one of only a few CCEP(Certified Chiropractic Extremity Practioners) doctors in the state of Alabama. I strive to maintain educational advancement in my career at a high standard. I am currently seeking additional certification in the areas of soft tissue rehabilitation. I want to be able to provide the highest quality of care for our patients.
Dr. Jason Reed has been freeing people from pain in Athens, and North Alabama since 2006. As a Chiropractor with experience, Dr. Reed is committed to promoting optimal health and well being of patients through educating them on the benefits of maintaining structurally sound biomechanics of their spine. I try and help my patients get healthy with the use of making the body stronger by adjusting the spine to restore function but also using natural whole food supplements to feed the body in addition to getting my patients involved with diet and exercise lifestyle changes.
Dr. Jason Reed uses a "whole person approach". This approach to wellness means looking for underlying causes of any disturbance or disruption (which may or may not be causing symptoms at the time) and make whatever interventions and lifestyle adjustments that would optimize the conditions for normal function. Using this unique approach, Dr. Reed is able to help you to accelerate and/or maintain your journey to good health.
Hello my name is Dr. Jason Reed and you have been reading about me up above. I want to thank you for visiting our website to look and see what we offer and what you can expect to receive at our office. Also you can check out Google or Facebook to see what our patients say about us!! I hope you have found all of it helpful and if you didnt find what you needed please feel free to contact our office at 256-206-9722. We are dedicated to helping people get Healthy and FREE from PAIN. I have enjoyed my stay in North Alabama and since I have been serving for eleven years here its now home to me. I am from South Alabama born and raised but my home is now the Tennessee Valley. I am very thankful and have been blessed since I have become a part of this community. My family and I attend Church of The Highlands in Madison. I value the people of Limestone and surrounding communities and appreciate their confidence in me to treat them. I want to simply say "thank you" for allowing me to serve and be a part of this wonderful place.
Trust in the Lord with all your heart; do not depend on your own understanding. Seek his will in all you do, and he will show you which path to take. Proverbs 3:5-6
May God Bless You All,
Dr. J.T. Reed
---
Education- DC- Doctorate of Chiropractic Medicine, BS- Human Biology
Life University, Marietta, Georgia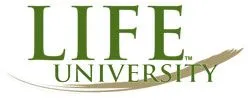 Troy University, Troy, Alabama

Licensure/Certification
Alabama State Board of Chiropractic
Georgia State Board of Chiropractic
National Board of Chiropractic Examiners Board Certified
CCEP- Certified Chiropractic Extremity Practitioner
Membership & Associations
Chiropractic Society of Alabama
Alabama State Chiropractic Association
Counsel of Extremity Adjusting
Chamber of Commerce Active Member- Athens, Alabama
Rotary Member
NFIB member
Hobbies
Hunting, Fishing, Golf and spending weekends at our farm in Prospect, Tn. and going to Orange Beach with my family. We love spending time together. In life there is an order...God...family..job..keep your order!!
---