At Reed Family Chiropractic Sports & Wellness Center, we take great pride in providing the finest Chiropractic Wellness care to our patients. Below is a sampling of the different Chiropractic services we offer in our Athens office. We are hoping to expand our office and open two new office's in Madison and Huntsville in the future.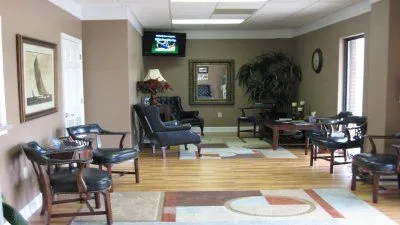 Chiropractic Care
We provide advanced spinal correction utilizing "state of the art" Chiropractic techniques. Never in the history of Chiropractic have we been able to provide the level of help and expertise that now exists. These newer correction methods are even safer, more comfortable and more effective than ever before. As a Doctor of Chiropractic, Dr. Jason Reed provides his expertise in the areas of adjusting the spine using his years of training and experience in spinal adjusting. Dr. Reed worked and trained with his uncle who is still in practice after 40 years before moving to North Alabama. Dr. Reed has passed all four parts of the National Board of Chiropractic Examiners test(I, II, III, IV). Dr. Reed sat for the National Board of Chiropractic Examiner Physiotherapeutic exam and passed with flying colors. Additionally, Dr. Reed then took and passed the rigorous Alabama State Board of Chiropractic Examiners test. Dr. Reed is a CCEP(Certified Chiropractic Extremity Practioner) doctor which means he took over 150 hours of training in the area of study traveling to Atlanta, Georgia and to Boise, Idaho to complete his certification and training which took over a year to complete. Dr. Reed is committed to providing excellent care to his patients at ReedChiro. Dr. Reed feels its important to get to the root of the problem and not just treat the symptoms that the body is expressing."He believes that you leave NO stone unturned", when trying to find what is really causing the pain or problem that the patient is experiencing.
Dr. Reed uses many techniques in his clinic to help his patients. He uses Manual adjusting as his preferred method of choice. Dr Reed, as our patients say has very good hands. He uses the Activator instrument adjusting for patients that may have osteopenia or osteoporis of the spine. He utilizes Thompson Drop Table, CBP, ART, Cox Flexion/Distraction technique, Diversified, and many other Chiropractic adjusting techniques. Doctor Reed likes to say "he has many adjusting tools in his toolbox." With that being said its important to use the right tool and equipment for each individual patient that walks into our clinic. We want to adjust to the needs of our patients to provide the most effective care we can offer.

________________________________________________________________________________________
Decompression Traction-DTS
Non-Surgical Spinal Decompression is a revolutionary new technology used primarily to treat disc injuries in the neck and in the low back. This treatment option is very safe and utilizes FDA cleared equipment to apply distraction forces to spinal structures in a precise and graduated manner. Distraction is offset by cycles of partial relaxation. This technique of spinal decompression therapy, that is, unloading due to distraction and positioning, has shown the ability to separate the vertebrae from each other, creating a vacuum inside the discs that we are targeting. This "vacuum effect" is also known as negative intra-discal pressure. It creates a pressure that allows the disc to reposition itself in the proper position taking the pressure off the nerve and providing relief of pain.

The negative pressure may induce the retraction of the herniated or bulging disc into the inside of the disc, and off the nerve root, thecal sac, or both. It happens only microscopically each time, but cumulatively, over three to seven weeks, the results are quite dramatic.

The cycles of decompression and partial relaxation, over a series of visits, promote the diffusion of water, oxygen, and nutrient-rich fluids from the outside of the discs to the inside. These nutrients enable the torn and degenerated disc fibers to begin to heal. It provides the bulged or herniated disc the ability to retract back to its normal position between the vertebrae.

During treatment for the low back, the patient lies on his/her back or stomach on the decompression table, with a set of nicely padded straps snug around the waist and another set around the lower chest. For the neck, the patient lies on his/her back with a pair of soft rubber pads behind the neck. We have a custom made harness that cradles the neck for the cervical spine to provide excellent comfort and support during your spinal therapy session.

Non-Surgical Spinal Decompression is very effective at treating bulging discs, herniated discs, pinched nerves, sciatica, radiating arm pain, degenerative disc disease, leg pain, and facet syndromes. Proper patient screening is imperative and only the best candidates are accepted for care. If you are interested in scheduling an appointment to see if you would be a candidate for Decompression therapy please contact our office (256) 206-9722.

DTS- Decompression Traction is a preferred method of treatment verses drugs or surgery. Non-surgical decompression traction is a conservative treatment at Reed Chiropractic Sports & Wellness Center along with conservative Chiropractic care and physical therapy . We offer exercises programs to strengthen and stabilize whichever area of the spine needs rehabilitation.
Patients can be treated either prone (face down) or supine (face up). Sometimes the case dictates how the pull must be, but in most cases the patient can decide which is most comfortable. Most patients tell us they feel a gentle pulling and stretching without much discomfort. Treatment times take from 15 to 20 minutes depending on the condition. Most problems require 3-4 times a week to get the full benefit of the DTS Decompression Traction. The doctor will perform a re-evaluation after two weeks to document and monitor progress of patient. Its our goal to provide an answer to our patients spinal problems naturally. Once the initial treatment of the condition is complete, we suggest follow up sessions of Decompression Traction as a precautionary method after 3 months. Here at Reed Chiropractic we call them "boosters" which is a precautionary measure at 3 and 6 months after initial treatment is complete. We do this to ensure optimal results from the traction the patient has undergone. Our goal is to provide you an option to drugs or surgery for conditions that if given the time and attention needed respond well to conservative treatment.

________________________________________________________________________________________

---

Corrective Exercises
We teach our patients special "blueprint" exercises to help strengthen and correct their own unique problem. These exercises can be performed in the comfort of your own home and can improve the effectiveness of your spinal correction. In addition to skeletal misalignment, muscles and connective tissues can be out of place or strained by improper alignment and use. Specific exercises and stretches can help your body stay in balance and in health.
---

Lifestyle Advice
We often find it helpful to "coach" our patients on certain activities they should avoid or do differently to avoid aggravating their particular health challenge. Our goal is to help every patient achieve a fulfilling and happy lifestyle full of the activities they enjoy most. We recognize that each our patient is a whole person, and help them reach true health and wellness is a collaborate effort between our professionals and our patients.
---

Nutritional Counseling
We provide specific recommendations on nutritional supplements and healthy food choices to enhance our patient´s return to optimal health. Do you know which supplements and vitamins are good for you? Do you know how these supplements and vitamins interact with one another? Dr. Jason Reed can provide a structured nutritional program based on your individual needs.
---

Massage Therapy
Massage therapy offers a natural conservative treatment approach that relieves musculoskeletal pain for many patients. Our office provides specific massage and muscular therapy that is tailored to meet the patient's condition and injury. The benefits of massage therapy may include increasing blood circulation, reducing swelling, relaxing muscles, relieving muscle pain and spasms, and aid in recovery and range of motion.
---

Spinal & Postural Screenings
Posture and spinal screenings can reveal important health information and unlock the door to improved health and well-being. We provide screenings at area malls, community events, health fairs and places of employment. Contact us today to arrange a screening at your event or workplace.
____________________________________________________________________________________________________
Physiotherapy

To complement and enhance the healing effects of our specific Chiropractic adjustments or CMT Chiropractic Manipulative Therapy Dr. Reed also provides the following physiological therapeutic procedures at ReedChiro:
Ultrasound
Interferential electrical muscle stimulation
Premodulated electrical muscle stimulation
Massage
Microamperage neural stimulation
Mechanical traction
Cryotherapy
Diathermy(Magnatherm)
Moist heat therapy
Paraffin bath
Work rehabilitation program
Core stablization exercise programs
Hydrotherapy table
On site Digital X-Ray
Acupunture